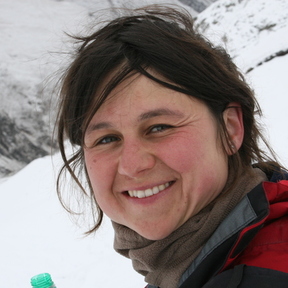 English version below.
Depuis 2003, Audrey sillonne le Grand Caucase de l'Abkhazie à l'Azerbaidjan en passant par le Caucase septentrional. Installée avec ses chevaux dans la région de la Touchétie en Géorgie, une mystérieuse région dont l'accessibilité est réduite à 4 mois par an, elle a reconnu, organise et guide (presque tous) les itinéraires proposés. Elle vous emmène dans des expéditions uniques, en partenariat avec des bergers locaux à la découverte de ces montagnes envoûtantes.
Aussi, cette modeste activité permet de générer une micro activité économique dans ces contrés reculées.
English version
Since 2003, Audrey has traveled the Greater Caucasus from Abkhazia to Azerbaijan via the northern Caucasus. Installed with her horses in the Tusheti region of Georgia, a mysterious region whose accessibility is reduced to 4 months per year, she has recognized, organized and guided (almost all) the proposed itineraries. She takes you on unique expeditions, partnering with local shepherds to discover these mesmerizing mountains.
Also, this modest activity can generate a micro economic activity in these remote areas.
No followed people