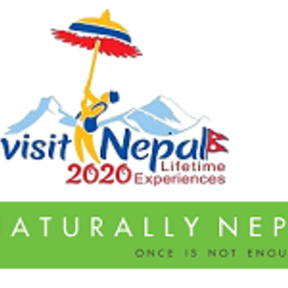 English version below.
Namaste Bonjour !

'Namaste' c'est notre façon de saluer au Népal, et c'est, via Babeltrek que l'agence népalaise d'Ambir a le plaisir de le faire depuis le pays Himalayen du Népal.
Nous proposons divers programmes de trek himalayens présentant toute une quantité de découvertes, de paysages grandioses, et vous incitant à l'aventure.
Vous êtes invités à explorer les merveilles de l'Himalaya et à y jouir de la sereine et majestueuse beauté de la nature, tout en partageant une expérience unique en compagnie de notre équipe.
Trekking, Expeditions, Ascensions,Visites culturelles, Rafting, Safari au parc national, écrivez- nous via Babeltrek. Nous vous conseillerons volontiers et organiserons vos excursions et tout ce que vous désirez faire et voir, nous nous occuperons même de votre logement au Nepal.
Plusieurs de nos membres parlent français, aussi nous pouvons vous recevoir et vous guider dans votre propre langue, ce qui est pour nous un atout supplémentaire.
Nous espérons sincèrement que vous nous donnerez l'occasion de vous servir et de vous montrer de quelle manière l'agence népalaise d'Ambir peut vous faire découvrir notre beau pays.
Enfin, nous remercions vivement à "Babeltrek" qui nous donne une opportunité en nous donnant la possibilité de faire connaitre notre beau pays le Népal .
N'hésitez pas à nous écrire via Babeltrek pour DÉCOUVRIR L'HIMALAYA avec nous.
Dans l'espoir de vous lire nous restons à votre entière disposition.
L'équipe de l'agence népalaise d'Ambir
English version
Namaste Hello!
'Namaste' is our way of greeting in Nepal, and it is via Babeltrek that the Nepalese Ambir agency has the pleasure of doing it from the Himalayan country of Nepal.
As in previous years, we offer various programs Himalayan treks with a lot of discoveries, landscapes and great adventure.
You are invited to explore the wonders of the Himalayas and to enjoy the serene and majestic beauty of nature, while sharing a unique experience with our team.
Trekking, Expeditions, Ascensions, Cultural Tours, Rafting, National Park Safari offers, write to us via Babeltrek. We will gladly advise you and organize your excursions and all that you wish to do and see, we will even take care of your accommodation in Nepal.
Many of our members speak English, so we can receive you and guide you in your own language, which is an added advantage for us.
We sincerely hope that you will give us the opportunity to serve you and show you how Nepal Ambir Agency can help you discover our beautiful country.
Finally, we would like to thank Babeltrek for giving us the opportunity to introduce our beautiful country Nepal.
Do not hesitate to write to us via Babeltrek to DISCOVER HIMALAYA with us.
In the hope of reading you we remain at your disposal.
The Ambir Nepalese Agency Team
No followed people